The Challenge Hound Mission
To promote healthier lifestyles by providing the best platform to create and manage group challenges and virtual races.
The Challenge Hound Story
In 2013, Justin Shreve set a New Year's Resolution to run 365 miles in 365 days. He would try to average a mile a day, or more, for a year. Quickly Justin realized that tracking the challenge was not that easy. Although he was using Strava, he still had to do a lot of work to figure out the challenge status and if he was on track, or not. Luckily Justin had a solid technical background and so he set out to build an app.
Once the challenge tracking app was built, Justin invited some family and friends to join. It turned out that the app not only made it easy to track the challenge progress, but it also inspired and motivated each participant. Every participant's activity levels jumped due to the virtual competition. Furthermore, interest in the challenge spread and more people joined each year. Each year more participants completed the challenge. Each year participants finished earlier and earlier. The amazing engagement inspired Justin to revise and expand the initial challenge tracking app and Challenge Hound was born.
Challenge Hound was built to engage and motivate participants through virtual challenges and races. Challenge Hound was built for friends. Challenge Hound was built for families. Challenge Hound was built for communities to come together and motivate each other to move and live healthier. Challenge Hound strives to be simple, intuitive, and easy to use.
The Founder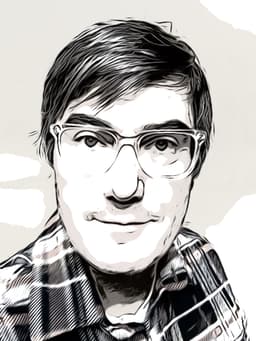 Challenge Hound is run by
Justin Shreve
. Justin lives in Connecticut with his family. Justin thoroughly enjoys running big hills, coaching lacrosse, riding bikes, and skiing. Justin is always competing in as many Challenge Hound challenges as possible!